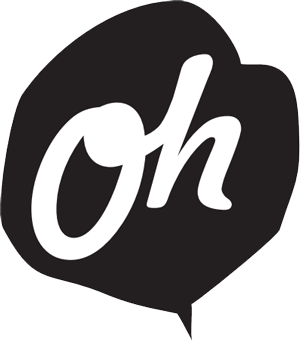 BOOK DIRECT WITH US in Toledo
SECURE BOOKING • 24 HOUR CANCELLATION POLICY • BEST PRICES ONLINE
Book Now
Oasis Backpackers Hostels in Toledo
Tucked away in the cobbled streets of the centre of town, sits Oasis Backpackers' Toledo. A place to meet, chill, chat and immerse yourself in the deeply cultural Toledo. Grab a cocktail from our bar and spend your days soaking up the Spanish sun on our rooftop terrace. Or join a cultural city tour. Spend your travels however you want.
Budget Rooms and Dorms in Toledo, check them out.
Our mixed or female-only dorms all have their own bathrooms. Or maybe you feel like living it up in one of our private rooms, each with an en-suite twin, we've even got a 4-bed room if you feel like it. Either way, you'll have high-pressure showers to leave you feeling fresh after a day of exploring. Jump onto your super-soft mattress with free linen and blankets and just relax! Plus you can stash your backpack safely in your free security locker.
Things to do in Toledo, our Backpackers Guide!
So you're here to discover the city? We'll take you on a bar crawl to show you the best bits! In downtime, log in to our free Wi-Fi and catch up with your family or friends back home. Or make yourself comfy on a sofa and stream a movie. Our friendly staff are full of top tips, so make sure you ask them as many questions as possible, go on, get your money's worth.
One Image is Worth a Thousand Words
Oasis Backpackers Hostels Toledo is centrally located, it is very easy to find us!
Just 20 minutes from the local airport Aeródromo de Algodor. Or another 20 from Toledo Railway Station. You really can get anywhere on foot from our hostel, see the unbelievable Cathedral in just a 7 minutes walk. You'll find bars and restaurants galore within 5 minutes of our hostel. What more could you want.

Remember, you can always call us should you get lost and need some more directions (+34) 925 227 650
How do I get to Oasis Backpackers Hostel Toledo…?
By Bus
By Car
By Train
By Plane
What customers say about Oasis Backpackers Hostels Toledo
Had an amazing stay! Camila from the staff was wonderful, the rooms where good and everything was clean. The only downside was that my room was right above a restaurant and it was a bit loud.. but i think that's what to expect when the hostel is in the city center Gal kenner-shaff
Overall, this hostel suited my needs very well. However, I came here from Madrid and social deprivation suddenly hit me. This hostel is NOT the place to go if you want to be social. There was quite a lot of confusion at check in. To my own detriment, my spanish is very basic. The lady who checked me spoke no English. I had booked a dorm but they had double booked and perhaps in my favour, I was given a private room with no extra charge. My private ensuite twin room was very clean and spacious. The location is perfect. They have a lovely roof terrace which is particularly lovely at sunset - it's just a shame that no one really uses it. All in all, a very satisfactory stay. P.S a tip for those who want to be social - do the free walking tour with the company based next to Santander in the main square. It's a great way to meet people. Matthew Jackson
It's very confortable. They have a kitchen, a terrace, elevator and only four beds per room. Staff is very nice. In the heart of the historic center. Rui
Breakfast at the restaurant was perfect! Estéfano the owner was so sweet and welcoming. The food was delicious. Brooke Walis
Great place, clean and in perfect location. The terrace is very nice I ate nice breakfast in the great place next to the hostel Yael Grodek
We had a fantastic lunch in the Jerusalem restaurant in the hostel Yuval Raz
Excellent hostal downtown Toledo where I stayed for 2 nights in February. I had a private room very clean and spacious. Incredible view from the rooftop Very friendly people, helpful with great advices about where to eat and what to visit. They also take time to speak slowly with you if they see you're practicing your Spanish like I did. Fully recommended 💫 Sébastien Halil
One of the better hostels I've stayed in. Clean and warm. James Singler
Nice place, clean and centrally located, with a beautifull terrace on the roof. Copaceanu Constantin
Excellent attention from the staff. View from the balcony is fantastic. Kitchen is good. Location perfect. Good Air Con in the rooms. Only issue is that the beds were a bit hard. I would give it 4 starts for a Hostel.... Seth Evans