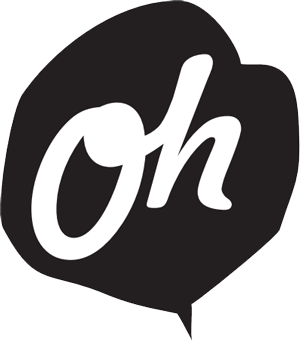 BOOK DIRECT WITH US in Toledo
SECURE BOOKING • 24 HOUR CANCELLATION POLICY • BEST PRICES ONLINE
Book Now
Oasis Backpackers Hostels in Toledo
Soak up the rich culture of a truly Spanish city. Befriend a local, teach him guitar in return for learning Spanish. Throw your passport to the river and start a new life in the caves. Become a nudist yoga instructor, the city's your playground.
Budget Rooms and Dorms in Toledo, check them out.
Stay in our stunning Andalusian building to explore beautiful Granada on foot. At the base of the Albaicín you can visit the Morrocan shops and restaurants surrounding the area. Or simply bask in the sun on our roof terrace with a cocktail in each hand, the choice is yours… We respect both options.
Things to do in Toledo, our Backpackers Guide!
What do we have to offer? What a question. Here's a short list: Flamenco shows, tapas tours, open mics, paella nights, yoga treks, bar crawls, city tours, BBQ nights, etc.
Got something else in mind? Get in touch before your stay, we can see what we can do for you.
One Image is Worth a Thousand Words
Oasis Backpackers Hostels Toledo is centrally located, it is very easy to find us!
Just follow directions below and you will be alright.
Remember, you can always call us should you get lost and need some more directions (+34) 925 227 650
How do I get to Oasis Backpackers Hostel Toledo…?
By Bus
By Car
By Train
By Plane
What customers say about Oasis Backpackers Hostels Toledo
Best Hostel ever! Nice views, nice staff, nice rooms and good location. Alina Manolache
On Christmas Eve last year (2018), Dan and I arrived as weary travelers from Alaska. During check-in we were invited to a party upstairs with the hosts and other wanderers. It was a WONDERFUL time! Great conversation. Lots of laughs. It was a truly global experience we weren't expecting on Christmas Eve. Thank you! Just before the party, we walked all the streets nearby in search of food, drinks or something to contribute. Didn't want to go in empty-handed. The city was dolled up for Christmas (lovely!) but not a vendor to be found. We showed up with a couple packs of broken granola bars and lots of appreciation for the kind welcome. We're calling the hostel today to contribute a couple bucks towards this years party. Thank you again! One of the most memorable Christmas Eves ever! ❤️ Kristin Anderson
Great place a few km from the beach. Great playground for children. Nice atmosphere with the outdoor terrace. I would recommend it if you want to explore the area and return to a cozy place at night. badboy
The dorm was spacious and clean. There're 4 beds having drawers and a clothes rack. The staff were accommodating. The access to every tourist spots was easy. It was perfect for me to stay at the hostel as I just wanted to sleep, and above all the cost was affordable. Yuko K
We really enjoyed our stay here. Everything about it was great- the room, the location, the staff. We will be sure to stay at your other hostels in Granada etc. Restaurant next door is good for cheap beer too! Lauren McInnes